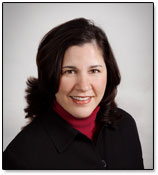 Owner Denise M. Tebbs, graduated with a B.S. in Accounting from CSU, Sacramento, is a CPA in the state of California and is a Certified QuickBooks® ProAdvisor. After working in corporate and public accounting, Denise started the firm and has been offering expertise to businesses in the Greater Sacramento area for over ten years.
By partnering with Denise M. Tebbs, CPA, you can outsource the accounting function of your operation, allowing you more time to focus on your core business.
Denise is a member of the following organizations:

If you have any questions or would like to speak with a Denise M. Tebbs, CPA representative regarding our services, please e-mail denise@denisetebbscpa.com
or call us at 916.813.1829.